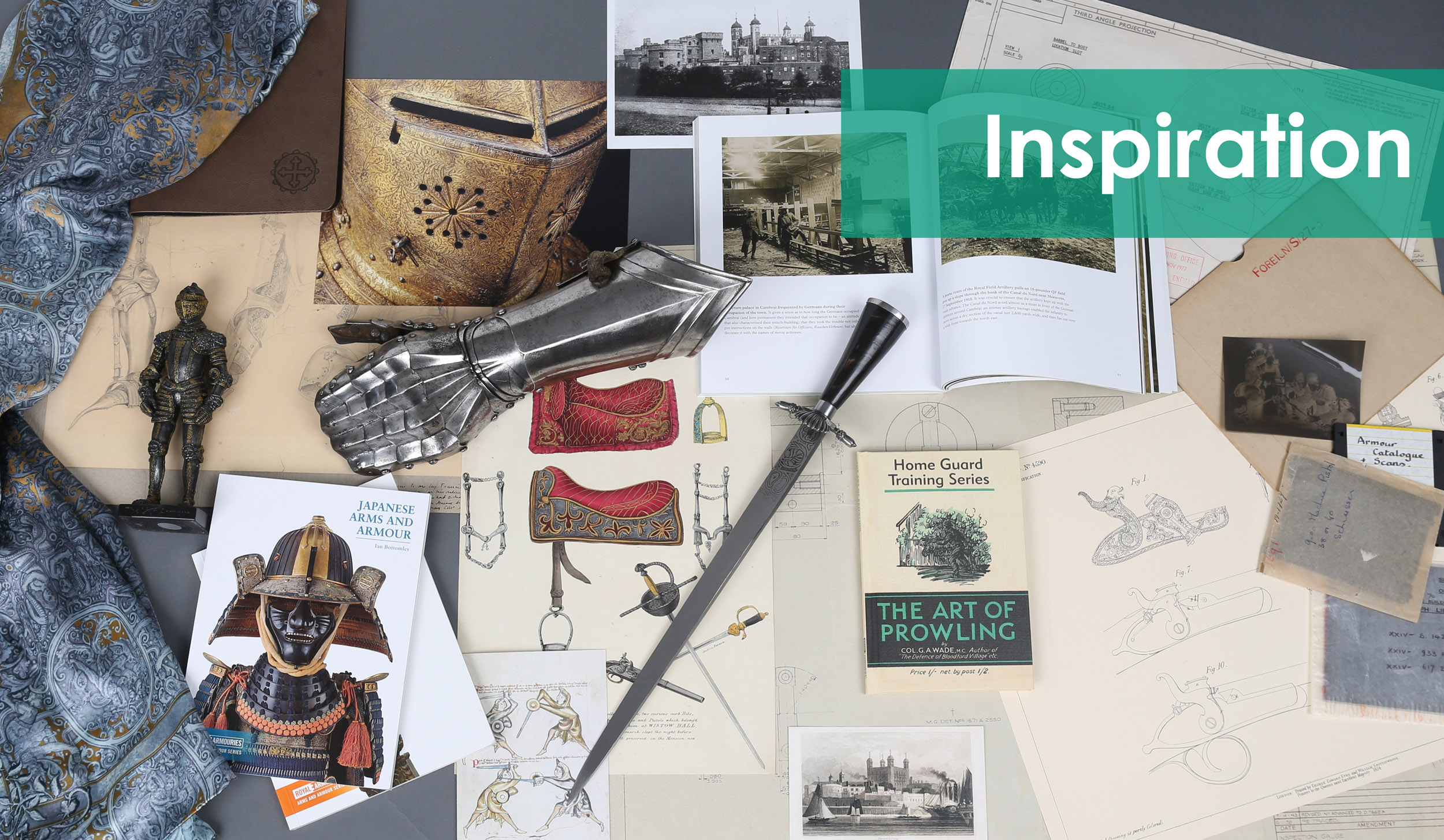 We are proud to continue the 600 year tradition of making "official kit" drawing inspiration from one of the best collections of arms & armour in the world. Our world renowned collection can be used on products from fashion to beverages and licenced across all mediums and formats.
The majority of the content distributed through our licensing program is in the form of editorial projects. We work closely with our in house publishing team and external publishers to ensure that important research and great writing has equally high quality images. Whether your work is academic for a university project or you are planning to publish a historical encyclopedia, please get in touch to see how we could help bring your project to life.

Our collection has been used to inspire products through our retail team and licensing program. Using a piece of history as a reference point for your product ensures a timeless design. All material available to license is approved by our expert team of curators who are on hand during every stage of the digitisation process to ensure factual accuracy and precision throughout.
Arms & Armour were used for practical reasons however it was also worn as a fashion and status symbol. There are many examples throughout The Royal Armouries Collection were you can see the evolution of fashion throughout the centuries through what was worn in combat. Vast amount of our objects contain beautiful and intricate patterns that lend themselves perfectly to be used for products such as home wares, textiles and fashion.