Royal Armouries image library gives you access to th UK's national collection of historic weapons and armour images.
The Royal Armouries has been witness to remarkable historical events and is guardian of many significant objects, some of which have transformed the world as we know it.
At the heart of the Royal Armouries is a unique collection of arms and armour and more than 2,000 years of history, backed up with an incomparable expert knowledge base and records of technological and historical provenance.
Our experts are authoritative leaders in the field of arms and armour, and our networks offer access to expertise on matters as diverse as military and political history as well as art, curatorship and conservation. Each image is created with input from various departments across the organisation to guarantee authentic and accurate content.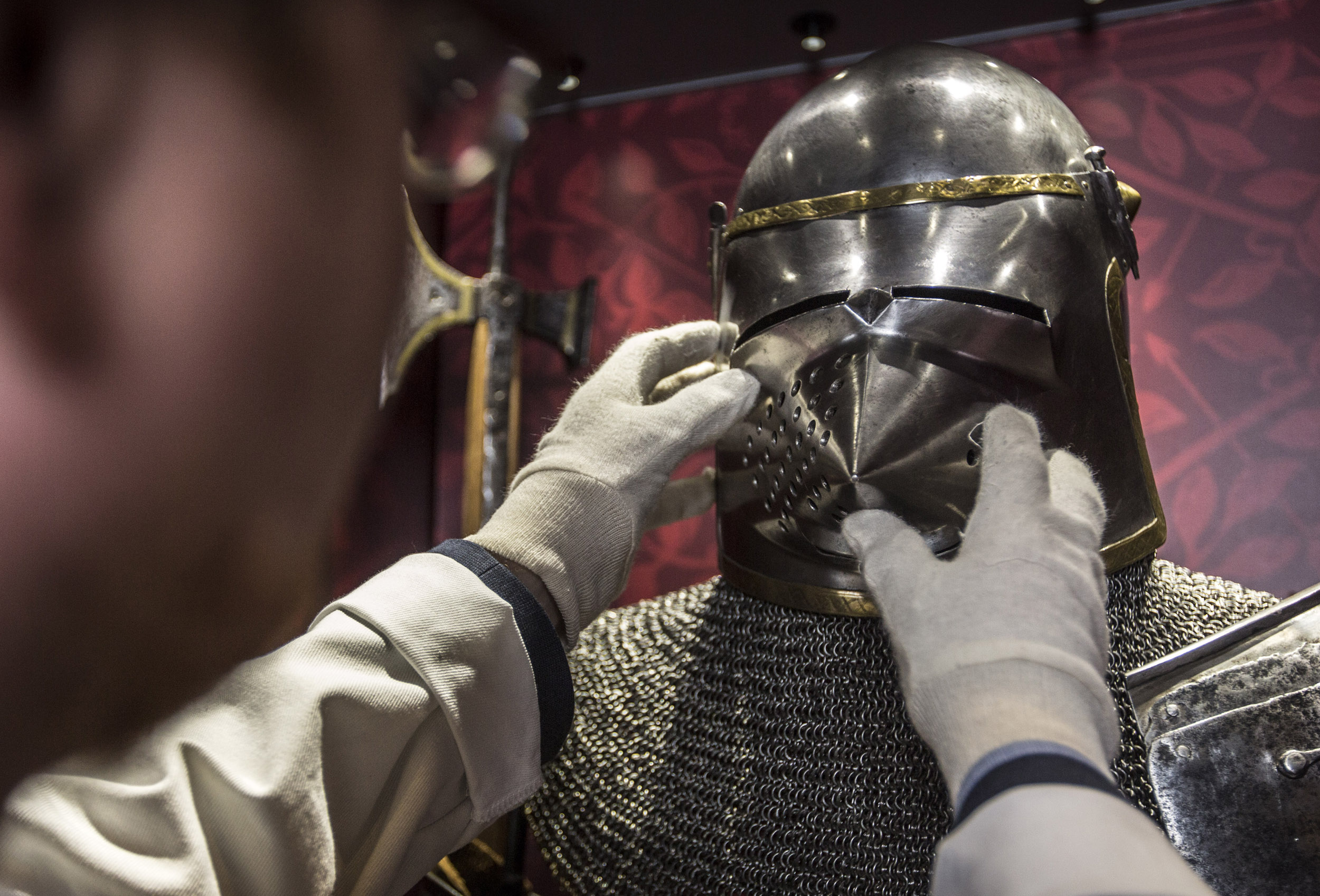 The Royal Armouries has three museums across the United Kingdom and cares for one of the most important national collections of arms and armour in the world. Our collection is displayed and housed in our historical home at the White Tower in the Tower of London, at the purpose-built Royal Armouries Museum in Leeds, and at Fort Nelson near Fareham, Hampshire.
Our celebrated core collection originated in the nation's working arsenal, which was assembled over many centuries at the Tower of London.
Since 2005, we have also managed the national collection of firearms, started in 1631 by Charles I and assembled by the British Army, now housed at the National Firearms Centre. From its original home within the Tower of London, the Royal Armouries applied strict quality control on design and production of the materiel of war, literally awarding its seal of approval to 'Official Kit'.
Our image library contains around 20,000 images of arms, armour dating from ancient times to the present day. We offer a range of high quality digital images, films, and sound, suitable for reproduction to illustrate your film and TV productions, publications, websites, DVDs and games.