As September 3rd marks 80 years since the declaration of the Second World War, we are looking at some of our special photographs and objects that we have digitised from our amazing collection.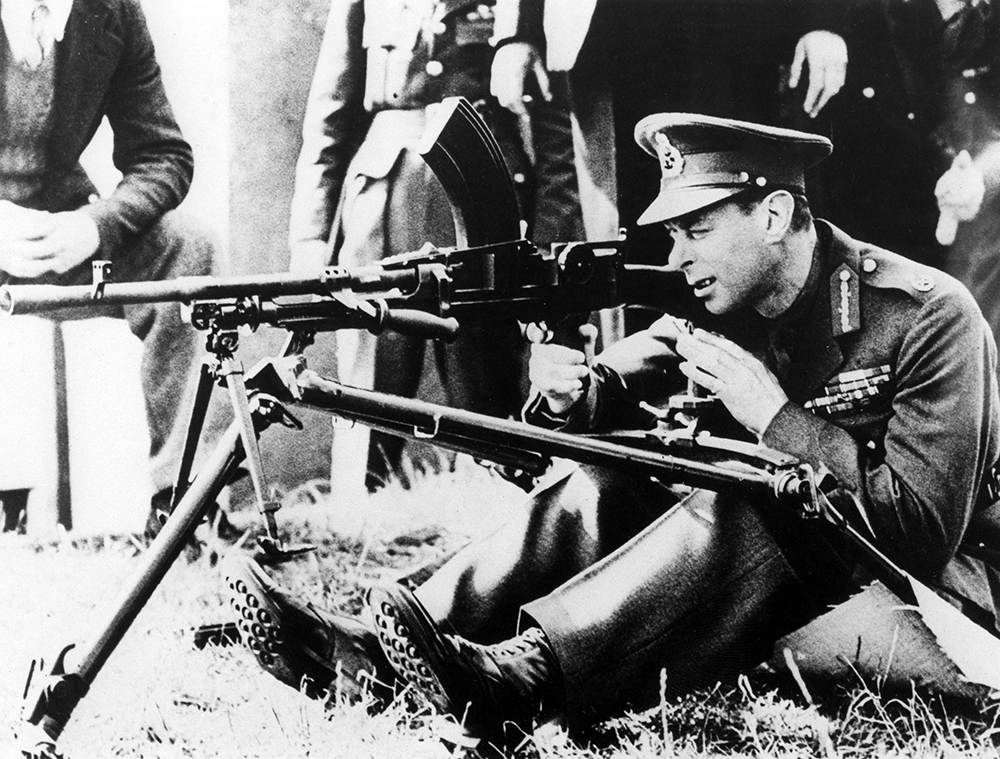 King George VI firing a Bren Light Machine Gun at the Royal Small Arms Factory. British, Enfield , June 2nd, 1940
Pictured above are two members of the Auxiliary Territorial Service (ATS) nicknamed Ack-Ack girls in relation to their work manning anti-aircraft guns. Here we can see them plane-spotting for which they use coloured spectacles to avoid injuring their eyesight. Women acquired new skills as they took on a variety of roles during the Second World War on both the Home Front and oversees, including being recruited as Special Operations Executives (SOEs).
The creation of SOEs by Winston Churchill catalysed the development of covert weapons during the Second World War. An SOE's purpose was to disrupt the enemies' war effort behind enemy lines thus their need for stealthy equipment was essential to succeed. Such as this belt gun pictured below, actually worn by agents parachuting into Europe and pen-like device that was designed as gas gun that could also fire bullets.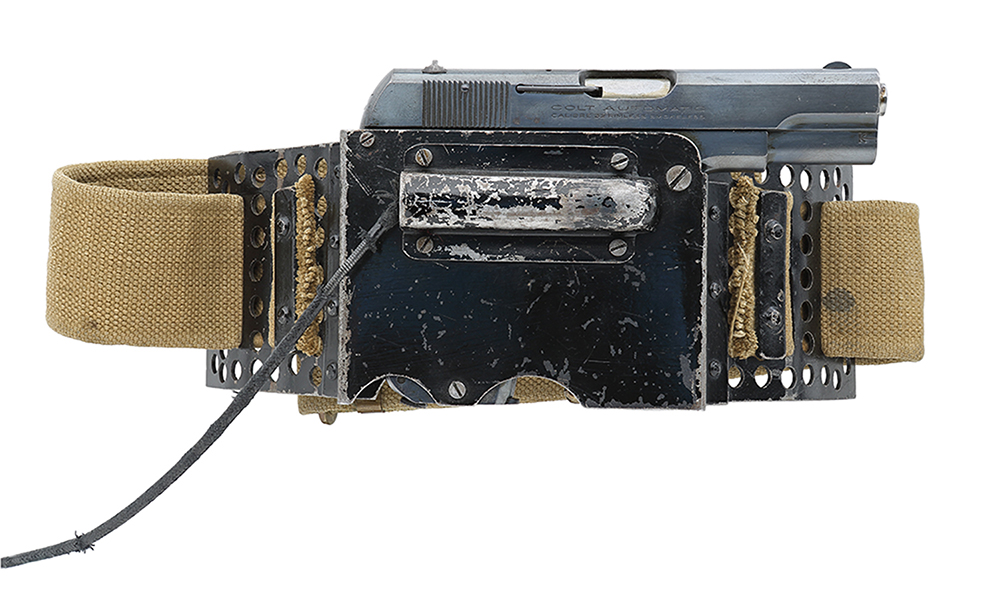 Search our curated collection here to discover more extraordinary people and objects of the Second World War. Or contact our dedicated team directly for more information about image licensing or research assistance. We are here to help you find the right images you need in order to bring your project to life.
Email: licensing@armouries.org.uk
With best wishes,
Royal Armouries Licensing Team